Buttons + Styrofoam egg + Headpins + Ribbon = Beautiful Easter Egg Ornament. Happy crafting!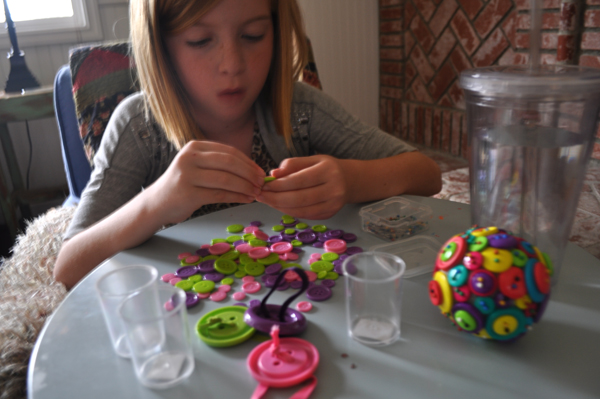 You simply attach buttons all around the styrofoam egg in almost a mosaic pattern by pressing headpins into the holes of the buttons. You can stack 2-3 buttons on top of each other to make interesting patterns, or match up different sizes of the same color button to create a pattern as well. We left a little room at the top, and attached a cute Easter ribbon for hanging with pins as well.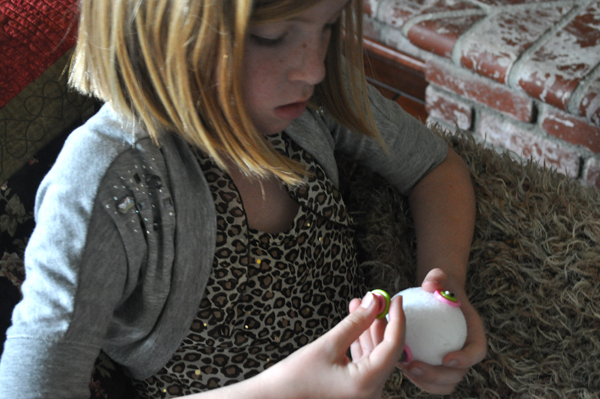 Simple, super cute, and satisfying! You can hang it from a window or drawer knob for decoration or give it as a gift. Perfect for a rainy afternoon craft!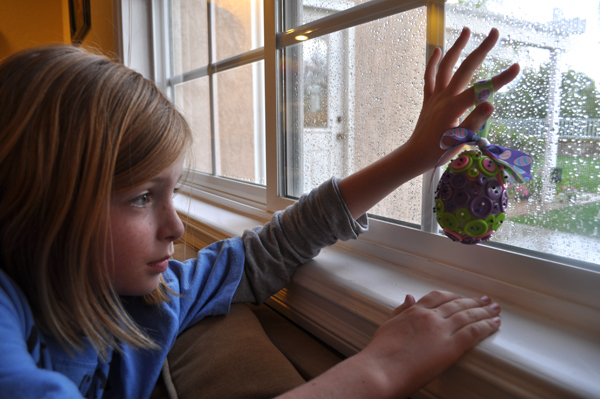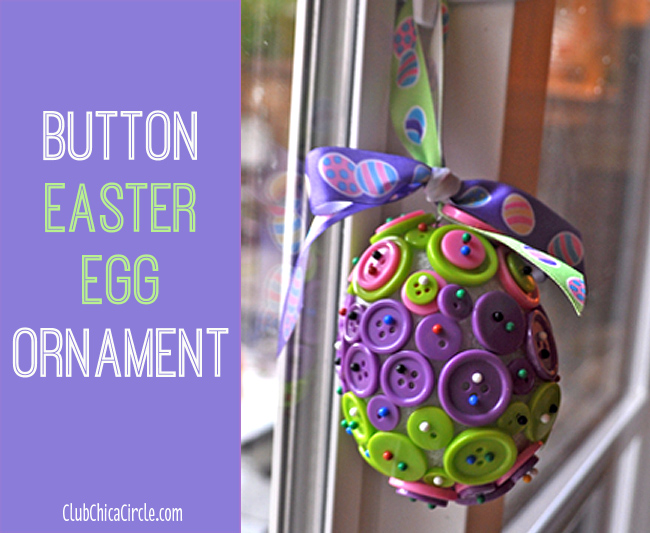 Source: www.club.chicacircle.com