Do you have Spring fever yet? You just might after checking out this super easy, and super fun craft idea for Easter.
I've used Americana Decor® Chalky Finish paints and a number of different projects and materials, but this is one of my favorite DIY's. Perfect for a fun and interactive Easter decoration and craft idea with the kids.
These Chalky Finish paints aren't just for big home decor pieces. I used them on these simple wood shapes, and they turned a wood egg into an instant chalkboard egg. That's the beauty of these paints: 1. no primer necessary, 2. because of the nature of the paint, they create an instant chalkboard surface, 3. they come in a variety of pretty colors.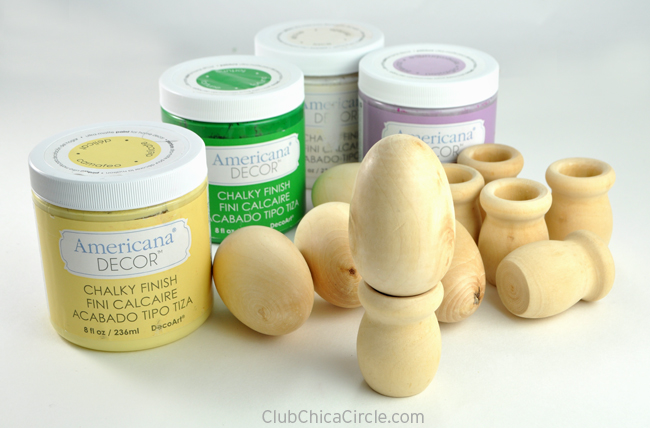 To make these fun chalkboard eggs, I used:
Wood egg shapes
Wood candle cups
Americana Decor Chalky Finish paints (I used Delicate Yellow, Fortune Green, Lace White, Remembrance Purple)
I painted the eggs and the candle cups, each a different color. I thought the candle cups would be perfect in green, for an Easter grass effect.

One coat did the trick. Warning, your hands do get a little messy painting the eggs, but it cleans up easily with a little soap and water.
After they were dry completely, the fun began!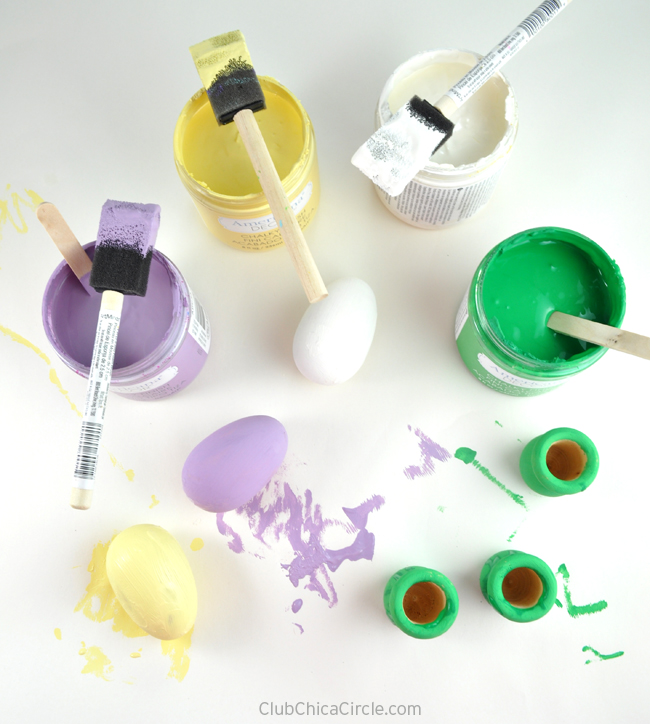 I used colored and white chalk to decorate each egg. If you want to change the design, simply wipe off with a little damp cloth, and start over.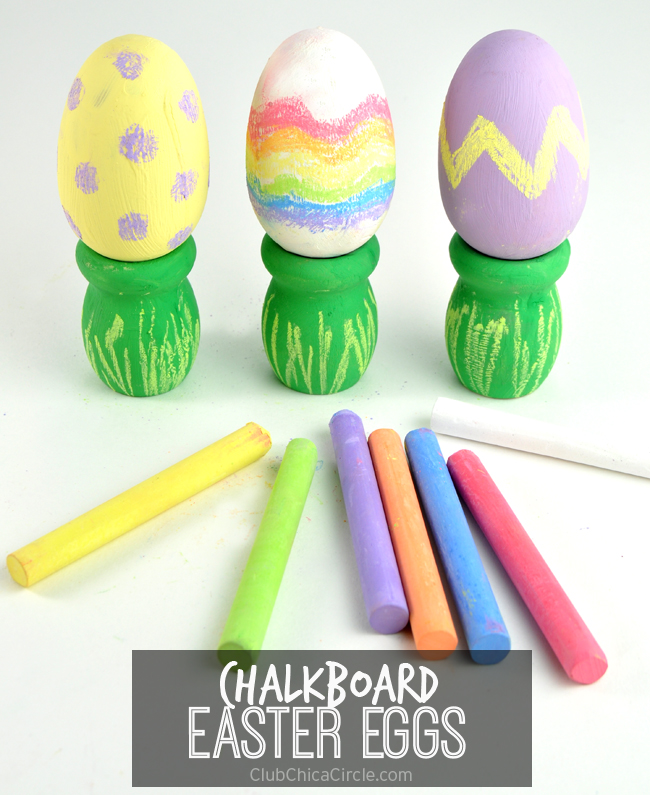 I love how these turned out!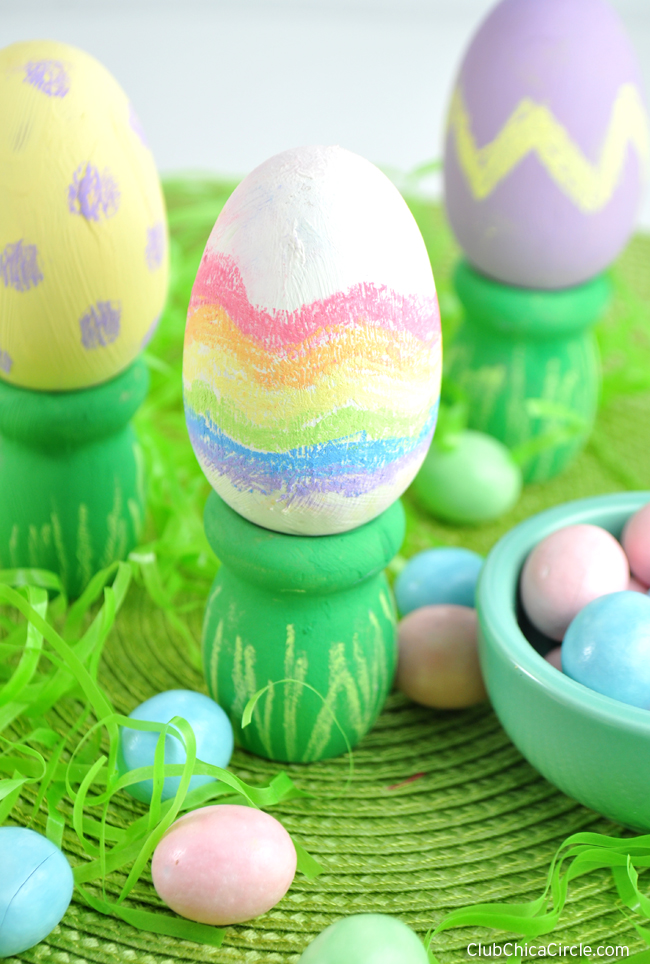 They make a great Easter decoration or addition to a Spring table centerpiece!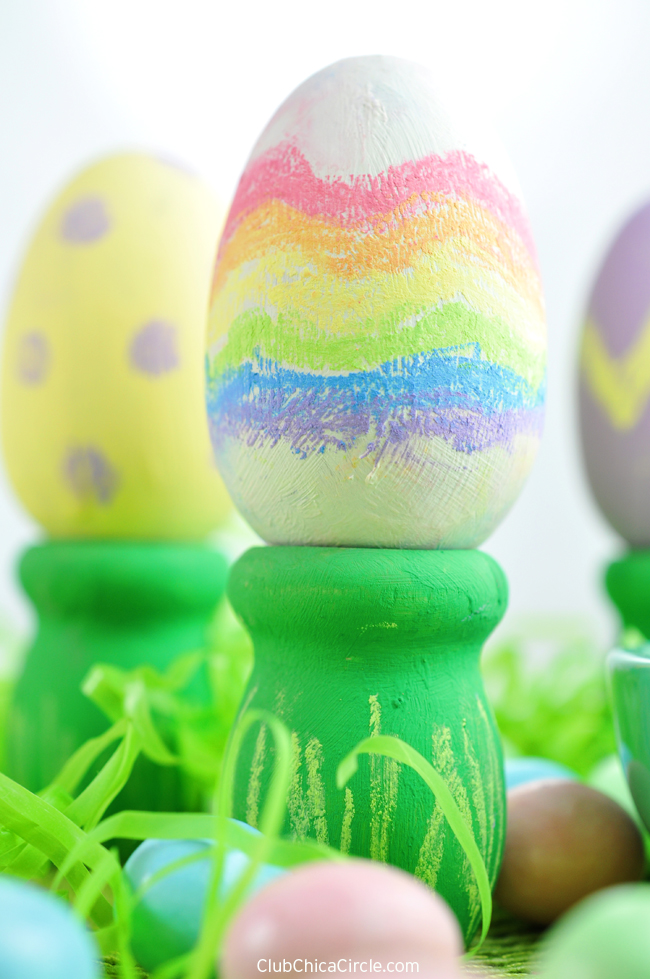 Source: www.club.chicacircle.com